USA: Vulkan Lokring solder-free refrigeration and air conditioning tube connectors system have been approved for use by the US Coast Guard.
After extensive consultations and demonstrations, the Lokring tube connectors have been proven to meet the military standards MILSTD-777 and will be used for the repair of refrigeration and air conditioning systems on Coast Guard vessels.
The Coast Guard Training Academy in Yorktown, Virginia, will now include the Lokring training in its curriculum. The 140 cadets that pass through the Academy per year will now be educated on the proper use of Lokring connections and technology.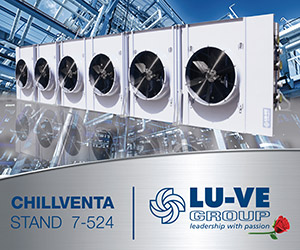 The main difference in the marine applications is the Lokring connection must be protected by a shrink sleeve to protect it from the harsh salt water atmosphere.
The use of of Lokring connections will make it easier to repair or maintain any of the vessels air conditioning or refrigeration systems when the vessel is at the dock or at sea. Unfettered by the constraints of brazing and the risks of fire, using the Lokring system will eliminate the need for a the vessel to return to the yard for repairs.