World News
Lu-Ve completes hat-trick of Eurovent firsts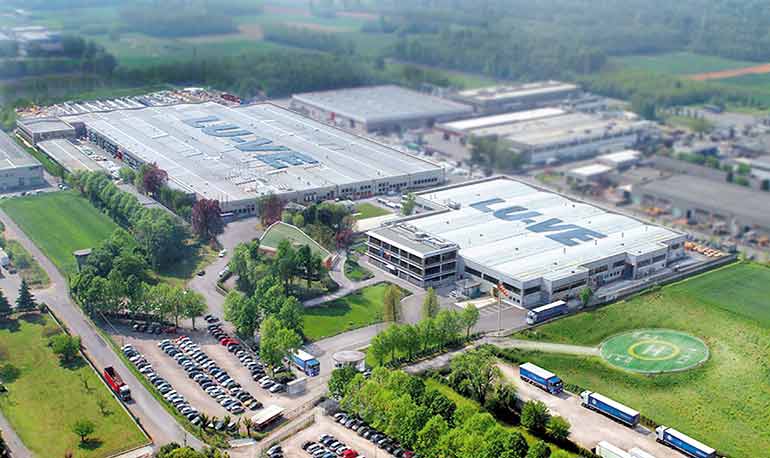 ITALY: Lu-Ve has completed a series of certification firsts by being among the very first companies to obtain Eurovent certification for CO2 unit coolers.
In 2000, Lu-Ve was the first company in Europe to obtain Eurovent's Certify All certification, for all ranges of condensers, dry coolers and unit coolers.
The Italian manufacturer followed this up in 2016, when Lu-Ve became the first manufacturer to have their refrigeration heat exchangers certified by Eurovent as never having registered a single negative test during three different test cycles (between 2011 and 2015).
The latest CO2 certification certifies the companies Lu-Ve Exchangers and AIA LU-VE brands for thermal capacity, sound level and energy consumption.
Zurich CO2 cooler
The Group produced its first CO2 gas cooler in 2004 – the SHVDT 696 – on behalf of Linde for the Coop Supermarket in Zurich. Developed in collaboration with the Linde laboratory in Cologne, it was the largest transcritical CO2 plant in the world at the time, and is still in service.
Since that time, Lu-Ve Group has completed a huge number of successful transcritical CO2 installations in Europe, Latin America, the Middle East, and Asia. In 2020, the first plant in the Ukraine was installed in the zero environmental impact Silpo supermarket in Kiev.
Together with international institutes and universities, Lu-Ve is currently collaborating with the United Nations Industrial Development Organisation (UNIDO) to increase the use of natural fluids, replacing those with a greenhouse effect. To this end, pilot plants have been built in India and the Middle East, in areas where it was thought that the climatic conditions made it impossible or extremely difficult to use CO2.