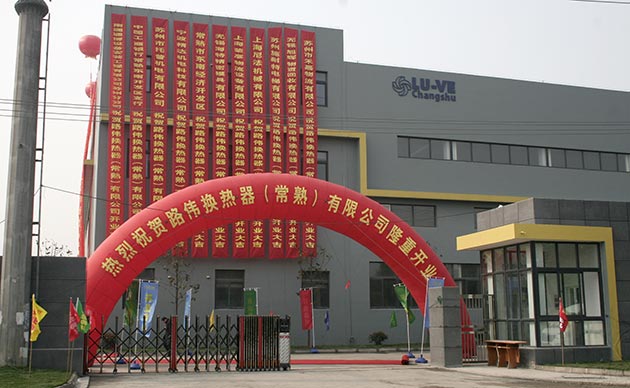 ITALY: Heat exchanger manufacturer Lu-Ve is planning to expand its production facility in China.
As part of its international development plan in strategic areas, the Lu-Ve Group is looking to move its current facility in the Changshu Science Development Zone, Jiangsu Province, to Tianmen in Hubei Province, south-central China.
The new Lu-Ve Tianmen production unit at 19,000m² will be nearly three-times the size of the current plant. The new facility will have 15,000m² of production space, with a 2,000m² two-storey office building and 2,000m² reserved for a dormitory and canteen.
Over 70% of the current employees of the Changshu plant will be employed at the new facility, with production expected to commence next autumn, becoming fully operational in 2019.
Starting from 2021, plans are in place for a possible further expansion of 10,000m².
In Europe, the Lu-Ve Group is also doubling its production facility in Gliwice, Poland. Announced at the end of last year, the €36m expansion includes a new 60,000m² extension, of which 20,000 is covered.
Related stories:
Lu-Ve invests €36m in Polish factory – 3 November 2017
ITALY: Lu-Ve is to invest €36m in an expansion of its SEST-LuVe factory in Poland. Read more…