World News
Luvata HTS merged into Modine coil division
USA: The Luvata Heat Transfer Solutions business is to be amalgamated with Modine Coils into a new Modine Commercial and Industrial Solutions division.
The announcement and other changes follows the completion of Modine's $418m acquisition of the Luvata coil business, which was first announced in September. 
Dennis Appel, previously president, Luvata HTS, will transfer to Modine in the role of vice president, Commercial and Industrial Solutions.
The acquisition is expected to bring cost savings of at least $15m within the first three to four years through optimisation of manufacturing and procurement organisations. Additional revenues are expected through the sale of product to the combined client bases.
The Luvata HTS name will be discontinued through its amalgamation with Modine Coils to become Modine Commercial and Industrial Solutions. This will operate alongside Modine's other two divisions: Vehicular Thermal Solutions and Building HVAC Systems.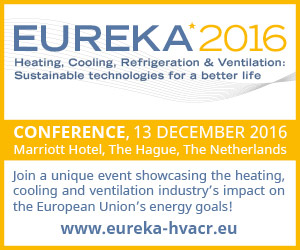 "Modine is now 10,500 employees strong with an expanded footprint and increased product portfolio," revealed Modine president and CEO Thomas A Burke. 
"The combination of Modine and Luvata HTS provides a complete product portfolio as well as agile manufacturing capabilities across the globe, all of which will allow superior response to customer needs."
The Cooling Post revealed rumours in January that Luvata had been put up for sale by its Jersey-based private-equity-owners Nordic Capital. The company was originally acquired by Nordic from Outokumpu in 2005.
Related stories: