USA: Modine's Matt McBurney will assume the newly created position of vice president – Luvata HTS integration lead – following this week's purchase of the coil manufacturer.
In a statement, Modine says McBurney will manage the integration of the new business, acting as the primary Modine point of contact for the Luvata HTS global organisation.
Modine, US owners of Airedale, announced that it entered into a definitive agreement to acquire Luvata HTS, a leading global manufacturer of coils, coolers and coatings for HVAC&R and industrial markets on Tuesday of this week.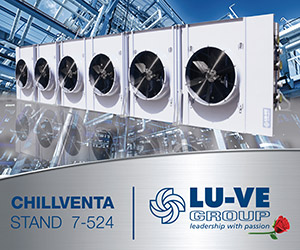 McBurney joined Modine in 1992 and has progressed through a series of positions with increasing responsibility from engineering, operations and business management through his most recent position, vice president, building HVAC.
Scott Miller has been promoted to fill the McBurney's position as vice president, building HVAC. Miller has been at Modine for 17 years in a variety of positions with increasing responsibility, including operations director for building HVAC and North America business units, and most recently, managing director of global operations.
Related stories: