BELGIUM:  Mirai Intex, the Swiss-based manufacturer of hvacr equipment based on air cycle technology, has been accepted for membership of Eurovent.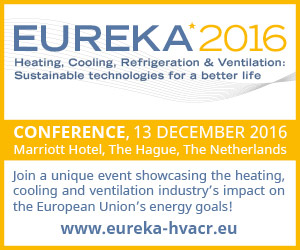 Founded in 2015, the company currently has 30 employees, developing and producing high-quality refrigeration and air-handling solutions. It becomes Eurovent's 27th corresponding member.
According to Eurovent, the addition of Mirai strengthens its network in Central Europe. Through its Regional Office in Prague, the association is close to its members in Central and Eastern Europe, understands regional economies, and can support members in their mother tongue.
Related stories: