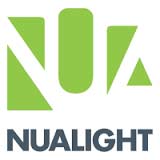 IRELAND: Refrigerated display case LED lighting manufacturer Nualight has sold its LED drivers business to US company Fulham.
The Cork-based company has reached an agreement to sell certain assets from Lumotech, its driver and motion detector business to California, USA based company, Fulham. LED drivers regulate the power to LEDs.
The sale will allow Nualight to focus firmly on its LED luminaire businesses with particular attention to refrigerated display case lighting, industrial and infrastructure speciality products.
"As Nualight, we continue to make strategic changes, in which our clear focus is to further develop our core LED lighting business in our specialist areas." said Peter Mazalon, Nualight CEO.
The sale is expected to complete on July 1.