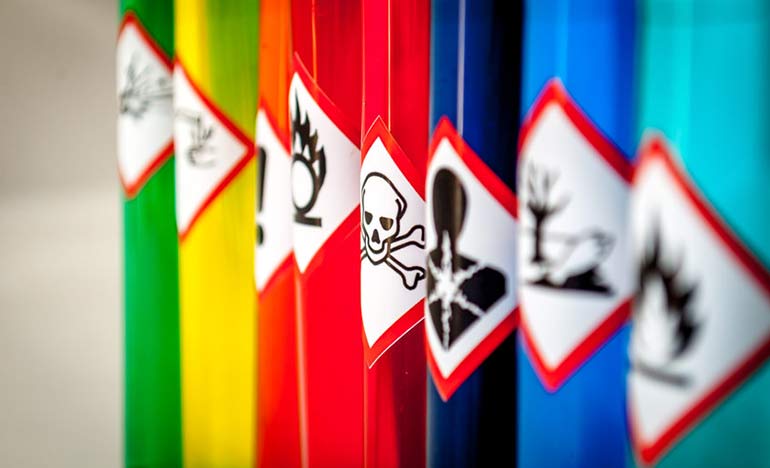 EUROPE: While Europe continues with the HFC refrigerant phase down, new proposals to be put before the Commission could see further restrictions or even bans on HFCs and HFOs.
On July 15, five European member states – Germany, the Netherlands, Norway, Sweden and Denmark – published their intention to submit a joint restriction proposal under the European REACH regulations for per- and polyfluorinated alkyl substances (PFAS) to the European Chemicals Agency (ECHA) by July 2022.
This proposal includes any substance that has a CF2 group or a CF3 group – properties shared by HFC and HFO refrigerants.
The European REACH (Registration, Evaluation, Authorisation and Restriction of Chemicals) regulation governs which chemicals can be manufactured and used within the EU. Any changes to this regulation would, in practice, override the F-gas regulation.
As first revealed by the Cooling Post last year, the restriction is intended to apply to the manufacture, placing on the market and use of all PFAS.
PFAS – perfluoroalkyls and polyfluoroalky – are a group of more than 4,700 chemicals. They are typically used in stain- and water-resistant fabrics and carpeting, cleaning products, paints, non-stick coatings and fire-fighting foams. They are known to be highly persistent in the environment, contaminating groundwater, surface water and soil, and causing serious health effects.
There is a concern in the refrigeration and air conditioning industry that this is a "catch-all" proposal which includes non-hazardous refrigerants vital to an orderly F-gas phase down.
The F-gases under threat could include a range of lower and low GWP alternatives common to the refrigeration and air conditioning industry including the HFCs R32, R125, R134a, R143a, R152a and the HFOs R1234yf, R1234ze(E), R1336mzz(E), R1336mzz(Z), R1233zd(E) and R1224yd. 
The refrigerant producers argue that these refrigerants do not pose a risk to human health or the environment at any point during their life-cycle.
The five EU member states disagree, pointing to concerns over the breakdown products of HFCs and, particularly HFOs, when leaked to atmosphere.
Trifluoroacetic acid
It is known that the degradation of HFOs and HFCs can produce trifluoroacetic acid (TFA) which environmentalists maintain is persistent and has the potential to harm the environment, marine life and humans. They argue that while the F-gas regulation addresses global warming, they claim it has not addressed concerns relating to persistence and accumulation of TFA given the continued development and application of F-gases such as HFOs.
The refrigerant manufacturers insist that while the degradation of HFOs and HFCs can produce TFA, they claim it is a naturally occurring substance that is found in seawater and soil and is non-bioaccumulative. In addition, they insist that current concentrations of TFA in soil and surface waters do not present risks of adverse effects in aquatic and terrestrial plants and animals.
Consultation
In parallel with the letter of intent, the five member states have published brief summaries of the information gathered so far. Based on this, affected industry associations and companies, are being invited to supplement or correct information in a renewed survey.
The aim of this survey, they say, is to ensure that the information available reflects the current market situation and to fill data gaps. All stakeholders including industry associations, manufacturers, importers, distributors and end users are invited to submit their comments via a new online survey, with a closing date of September 19, 2021.
The consultation survey and relevant information documents can be found on the website of the Germany's Federal environment agency, the UBA. 
Update:
REACH proposal is unclear – 23 July 2021
EUROPE: The European chemical trade association, CEFIC, has admitted that it is unclear what HFC and HFO refrigerants are included in the new REACH regulation proposals. Read more…
Related stories:
Refrigerants under threat from new PFAS proposals – 15 July 2020
EUROPE: Proposals to restrict the use of PFAS – a range of chemicals dangerous to health – could further impact the use of HFC and HFO refrigerants in Europe. Read more…