KOREA: In an expansion of its European air conditioning business, Samsung is to establish a European sales hq in Amsterdam.
Samsung Electronics Air Conditioner Europe (SEACE) will begin operations in January 2017. The establishment of a dedicated sales office for air conditioners in Europe is seen by Samsung as a means to solidify the sales activities which have been previously operated by each office across 17 European countries.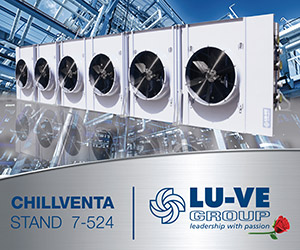 The move comes as part of Samsung's larger efforts to expand its air conditioning business in the European market. The company estimates that Europe is the second largest B2B air conditioning market in the world – it has shown steady growth of $3.6bn this year, which is forecasted to increase to $4.2bn by 2020.
"Our goal is to double air conditioning sales in Europe by 2020, and we are going to achieve that with specialised operations and strengthened marketing," said Byung-sam Suh, Samsung Electronics' head of digital appliances business.