World News
Shecco plans five Atmosphere conferences
BELGIUM: "Natural" refrigerant group Shecco has announced its timetable for five Atmosphere conferences across four continents next year.
The programmes feature end users and suppliers, and discussions on policy and market trends involving the use of "natural" refrigerants in industrial, commercial and light refrigeration, as well as heat pumps, air conditioning and new applications.
The year starts with Atmosphere Japan on February 20 in Tokyo. This takes place just a few days after Tokyo's SMTS Supermarket Trade Show.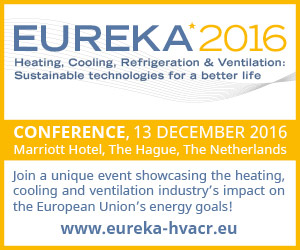 The second Atmosphere Australia takes place in Sydney on May 2, and moves to San Diego for Atmosphere America in June.
This latter event from is expected to attract 400 participants to two half-days and one full day of events from June 5-7.
The 4th Atmosphere Asia will be held in Bangkok on September 6, the day before the Bangkok RHVAC trade show.
Finally, Berlin will host the 8th three-day Atmosphere Europe event from September 25-27.
For more information or to register for any of the conferences, click here or contact [email protected].