ITALY: As the world moves towards lower GWP refrigerants, training in their safe use was recently extended to a group of refrigeration professors and experts from Iraq.
The group attended a specialised training programme in Italy last week, which was conducted in co-operation with the Association of Italian Refrigeration Technicians (ATF) and hosted by Centro Studi Galileo.
The training is part of the national strategy for phasing out ozone depleting substances in Iraq, funded by the Multilateral Fund of the Montreal Protocol and managed by the United Nations Environment Programme (UNEP) OzonAction.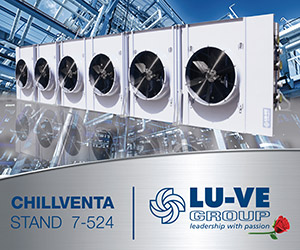 The programme was designed to enable Iraq to have a strong foundation of experts and trainers that can effectively promote and support the introduction of hydrocarbon and low-GWP refrigerants in the domestic and commercial refrigeration industry.
Those successfully completing the training will be responsible for undertaking a comprehensive local training programme to upgrade the skills and capacity of local engineers and technicians in Iraq.
Top photo: The successful visitors from Iraq with, seated at the table, left to right: Marco Buoni (secretary general of ATF Italian Association, vice president of AREA), Concetta Palazzetti (mayor of Casale Monferrato) and Ayman El-Talouny (HPMP officer UN – UNEP West Asia)