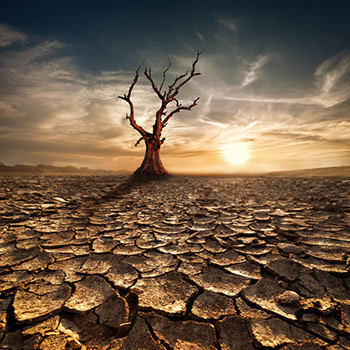 SWITZERLAND: Last week's 37th meeting of the Open-ended Working Group in Geneva is said to have made progress on some of the key issues to limiting the use of HFCs.
On Friday, the Parties to the Montreal Protocol completed one week of preparatory negotiations in Geneva in advance of additional sessions in Vienna in July and October this year. 
In addressing the challenge of lack of alternatives to HFCs for some applications, the parties agreed on the need for an exemption mechanism for countries with high ambient temperature (HAT) conditions and discussed the details of such a mechanism.
Headway is also said to have been made on the challenge of funding and flexibility in implementation of possible HFC control measures, endorsing some overarching principles, and agreeing to continue discussions during a resumed session of OEWG37 to be held in the coming months.
Building on their earlier work at the 27th Meeting of the Parties in Dubai last November, countries discussed other challenges such as Intellectual Property Rights, non-party trade provisions, the relationship of HFC phase-down with the on-going phase-out of HCFCs, the special situation of developing countries and the possible synergies between the ozone and climate regimes to enhance common understanding on elements of possible solutions.
OEWG37 was the first of a series of Montreal Protocol meetings scheduled this year, during which the parties will work within the Montreal Protocol to an HFC amendment in 2016 by first resolving challenges by generating solutions. The parties will consider HFC management issues, including four proposed amendments to the Protocol to phase down HFCs submitted by 41 parties.
The meeting agreed to schedule an additional two days of the current OEWG, prior to OEWG38 and an extraordinary Meeting of the Parties (MOP) which is due to take place in Vienna in July.
Notable progress
The Alliance for Responsible Atmospheric Policy, representing HFC producers, equipment manufacturers and users, commended what it saw as the notable progress made but acknowledged that significant work remained in reaching consensus on a range of issues. 
"The initial draft language resulting from those negotiations provides a strong signal that the Dubai Pathway will lead to an HFC agreement in 2016 that is environmentally effective, technologically feasible, and economically viable for all Parties," stated Lennox International's John Hurst, the Alliance chairman.
Frustratingly slow
Environmental group, the Environmental Investigation Agency (EIA), recognised the concrete progress that had been made but described the negotiations as "frustratingly slow".
EIA climate campaign team leader Clare Perry stated: "We are moving in the right direction towards a global agreement on HFCs in 2016, but we cannot afford further delays. In July we have to start negotiating the HFC amendment proposals that have been on the table since 2009.
"An ambitious HFC phase-down under the Montreal Protocol will cost-effectively avoid over 100 billion tonnes of carbon-dioxide equivalent HFC emissions by 2050, making it one of the most immediate and tangible global measures to address climate change."