SWEDEN: Brazed-plate heat exchanger manufacturer SWEP has celebrated anniversary milestones at three of its factories this year.
SWEP Slovakia celebrates 10 years this month, the SWEP factory in Malaysia is celebrating 15 years, while SWEP North America has reached the 20-year milestone.
Since production first started back in September 2006 in Kechnec, SWEP Slovakia has grown from a small building with a very small group of people producing only one type of BPHE to a large production facility with 270 employees that produce a range of brazed-plate heat exchangers. Fourteen of the original staff members are still working at the plant.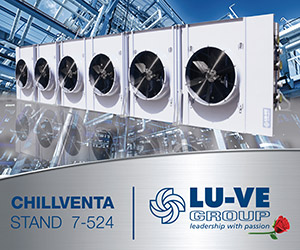 SWEP Malaysia, located in Subang Jaya, Selangor, has grown from four original employees to having close to 60 today.
The celebrations were rounded out in the USA where SWEP North America has completed 20 years of uninterrupted manufacturing. The company has been active in North America since 1985, with the product initially being imported from Europe. However, the success of what was then a relatively new technology quickly made it obvious that local manufacturing was essential.
SWEP also has factories in Sweden, Switzerland and China.