USA: Emerson Climate Technologies has finalised a national distribution agreement with North American wholesaler United Refrigeration.
This agreement gives United Refrigeration access to Emerson's full line of Copeland products.
United Refrigeration is a leading wholesale distributor of refrigeration, HVAC and food retail products with over 400 locations throughout North America.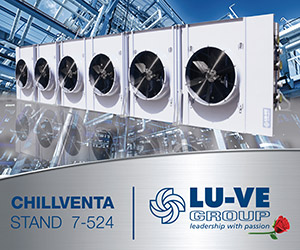 "We recognise the need to expand our position with high-performing, growth-oriented wholesalers who are well-aligned with Emerson's business objectives and have the capability to meet the challenge of changing industry dynamics," said John Rhodes, president, refrigeration, Emerson Commercial & Residential Solutions.