USA: Watsco, the world's largest air conditioning and refrigeration distributor, has acquired an additional $43m majority stake in a US joint venture with Carrier.
Watsco has acquired an additional 10% interest in Carrier Enterprise Northeast LLC, a joint venture with Carrier Corporation. This raises Watsco's ownership stake to 70%.
Carrier Enterprise Northeast is a business unit of Carrier Enterprise LLC, the US joint venture it formed with Carrier in 2009. The Northeast business was one of a number of joint ventures, including operations in Mexico and Canada, subsequently formed between Carrier and Watsco.
The Northeast joint venture has sales of approximately $500m, operating from 43 locations in the US and 12 locations in Mexico.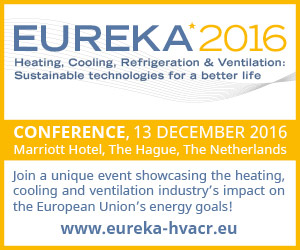 Albert Nahmad, Watsco's chairman and chief executive officer said: "The formation of our Carrier Enterprise joint ventures has proven to be transformational for our company. The collaboration between Watsco and Carrier has produced terrific results and we are happy to invest further in what has been an unqualified success for both companies."
In  2014, Watsco acquired an additional 10% stake in Carrier Enterprise LLC, the $90m transaction raising Watsco's ownership stake to 80%.
Watsco is the largest US distributor of air conditioning, heating and refrigeration equipment and related parts and supplies in the hvacr distribution industry, currently operating 568 locations.
Related stories: