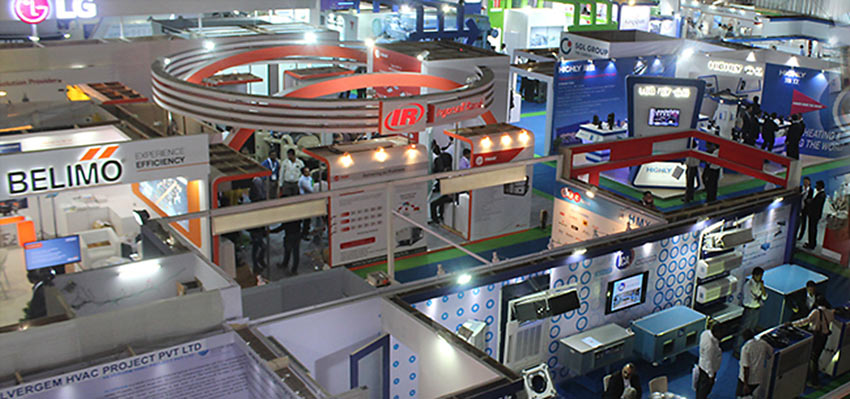 INDIA: The growing importance of India in the global refrigeration and air conditioning sector is reflected in the 500 exhibitors and 50,000 visitors expected to participate in ACREX India which opened today.
According to the Global Cold Chain Alliance, India has the largest total capacity of refrigerated warehousing in the world. In 2016, India`s reported capacity was 141 million m³, an 8 % increase over the 130 million m³ in 2014. Although refrigeration was increased, a gap of 14 million m³ (3.28 million tonnes) relative to the need remained, according to The Times of India.
The commercial refrigeration industry in India has been booming. It has achieved a 18-20 % compound annual growth rate for several years running and is currently valued at US$3.1bn. The rapid growth potential of this segment can be seen from the fact that its size is still only 12–13 % of that of China, which has reached US$24.5bn.
India is the largest milk producer in the world with an annual production level of 132 million MT; the second largest fruit and vegetable producer with production of 82 million MT of fruit and 165 million MT of vegetables; the third largest fish producer with production of 9.6 million MT; and among the top three producers of spices and poultry. Despite this, only 10 % of the perishable produce is processed, and about a third of the food production perishes, mainly due to inadequate cold chain facilities.
Air conditioning
The Indian air conditioner market is highly fragmented, with over 20 competitors. Indian manufacturers include Voltas, Videocon, Blue Star, Fedders Lloyd and Godrej. Japanese competitors include Daikin, JCI-Hitachi, Panasonic, Fujitsu General, Toshiba Carrier, Mitsubishi Electric and Mitsubishi Heavy Industries. Korean multinationals LG and Samsung are also large players in the country and Chinese majors Midea and Haier also have a presence along with US companies Carrier, Trane and Whirlpool.
The Indian air conditioner market grew an estimated 19% in 2016 from 4.3 to 5.1 million products.
Highly India is the major Indian manufacturer for both inverter and non-inverter rotary compressors. In addition to compressors suitable for R22, R134a and R410A, it is also shipping R32 compressors.
Air conditioner manufacturers also import large quantities of rotary compressors from Chinese manufacturer Guangdong Meizhi, as well as Hitachi, Rechi and smaller quantities from Samsung, Panasonic, LG and Toshiba.
R22 and R410A are generally the preferred refrigerant for non-inverter and inverter air conditioners, respectively. Daikin uses R32 in all wall-mounted split air conditioners, and has developed a 4TR cassette operating on R32. Blue Star and Fedders Lloyd are also moving towards R32.
Godrej is the only manufacturer of R290 air conditioners, and has sold about 120,000 units so far.
Organised by NürnbergMesse India and the Indian Society of Heating, Refrigerating and Air Conditioning Engineers (ISHRAE), ACREX India 2017, claims to be South Asia's leading HVACR industry trade show. It runs until February 25 at Greater Noida, Delhi-NCR.