SPAIN: Hamburger giant Burger King has chosen Green & Cool natural refrigerant CO2Y systems as its preferred condensing units for its outlets in Spain.
The project marks the first time Burger King in Spain has chosen CO2 for its refrigeration. 
The announcement follows the installation and testing of 10 CO2Y systems in restaurants over the last few months. The success of these installations led Borja Hernández de Alba, general director of Burger King Spain and Portugal, to state: "We have been convinced by this new technology, which has a much lower environmental impact. This aligns with our sustainability values, thus we decided to order another 30 units that will be installed in the coming months in Spain."
Spain has a warm climate throughout the year with temperatures reaching above 40ºC and so having the right and reliable refrigeration solution is essential.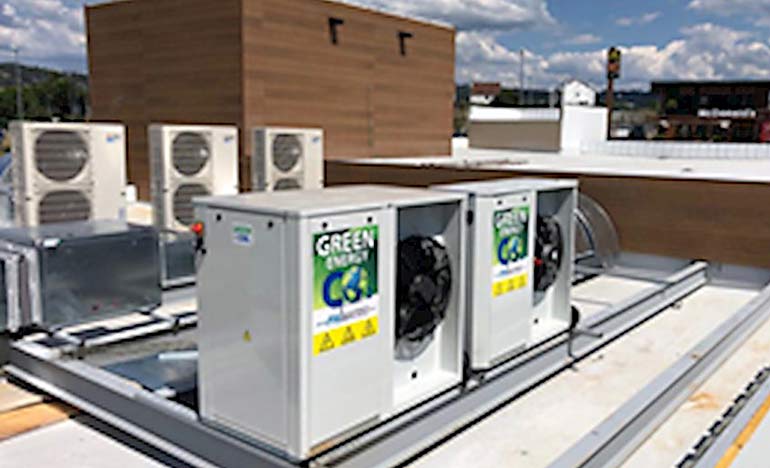 The project was led by Frimatec, Burger King's official contractor in Spain. "It was challenging to find the right refrigeration solution that combines natural refrigerant and efficiency on small formats within high temperatures," said Frimatec chairman José Antonio Zafra. "After testing Green & Cool CO2Y solutions, we were totally satisfied by the performance and the compact design of the product."
The Green & Cool CO2Y system with its CO2 transcritical condensing unit within a compact design is described as an ideal fit for providing high refrigeration output in small formats and even in a high ambient country.
Green & Cool was established in 2007, following five years of pioneering development of the transcritical system by Swedish entrepreneurs. The company was acquired by UTC in 2010 and is now a division within Carrier Group company Profroid SA.