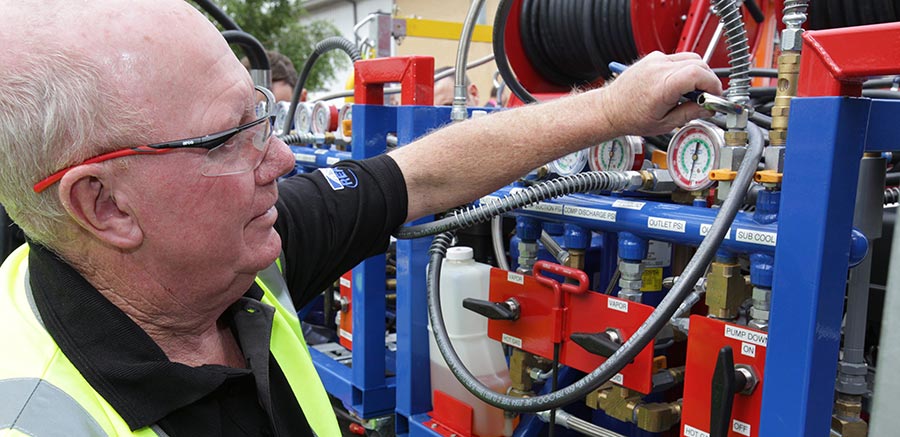 UK: The capabilities of the A-Gas Rapid Recovery service were tested recently when called upon to retrofit over 100 convenience stores in just six weeks.
Rapid Recovery is a service offered by A-Gas as a quick and easy way to recover refrigerant. The concept originated in the USA , was acquired by A-Gas in 2016, and launched in the UK a year later.
A-Gas Rapid Recovery has a network of recovery vehicles and engineers in place to give refrigeration contractors national coverage and this is available to go on site at short notice to tackle jobs of all sizes.
It was tested recently when called upon to play a key role in a large-scale refrigerant retrofit involving 110 convenience stores nationwide owned by Asda. Operating at night to a tight schedule over a six-week period at the former Netto stores, Rapid Recovery working in partnership with City Building Engineering Services and wholesaler FSW completed this major refurbishment job on time and with the minimum of disruption.
The timescale presented a challenge and most nights during the six-week contract four separate recovery teams were working on two refrigeration packs at stores in different parts of the country. More than 13,000kg of R404A and 3500kg of R407A were removed.
The high GWP gases were replaced by R448A (Solstice N40) – a non-flammable HFO blend used as a replacement for R404A, R407A and R22 in low and medium temperature refrigeration applications.
A-Gas Rapid Recovery Business Development Manager Jake Short said: "This was a big project for us and we are pleased it has been a success. Working with us to remove the refrigerant and replace with a low GWP alternative allowed City Building Engineering Services to get on with other tasks associated with a major retrofit of this kind."