USA: Rooftop solar installations will provide a total of 2.4MW of energy to two cold storage facilities in New Jersey.
The installations were carried out by commercial renewable energy development company Greenskies Clean Focus and solar construction firm Vanguard Energy Partners at FreezPak Logistics facilities in Carteret and Elizabeth.
The Carteret facility received 2,462 solar panels totalling 985kW, while the cold storage facility in Elizabeth received 3,135 panels provide 1,414kW. The total cost of adding solar energy to the facilities totalled about $5m, but the panels are projected to generate a combined 2,832,900kWh in their first year of generation.
"Our company is very focused on controlling cost, not only for the bottom line but also to continue our support to be closer and closer off the grid," said Mike Saoud, co-CEO of Freezpak. "The use of hydrogen fuel cells, solar panels, upgraded dock equipment and most recently the use of ammonia refrigeration systems. These are all components of becoming a more sustainable organisation. The use of our hydrogen plants will also pay off in the very near future with hydrogen tractors coming into the market."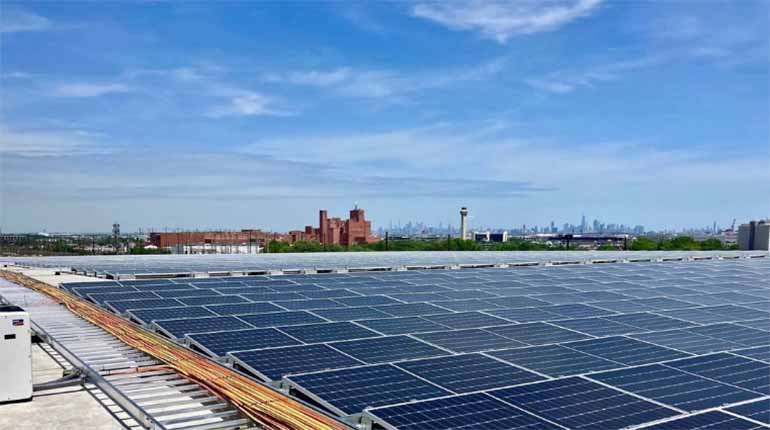 Greenskies funded the projects at no upfront cost to Freezpak, who will purchase the power generated by the arrays from Greenskies at a fixed rate for the next 15 years. Greenskies will also provide ongoing management and maintenance on the projects.
A third Freezpak location in Woodbridge, projected to open later this year, will also host a new rooftop solar energy system in partnership with Greenskies and Vanguard.
Founded in 2001, FreezPak Logistics is a family-owned company headquartered in Carteret. The company currently operates five facilities in New Jersey and Philadelphia.