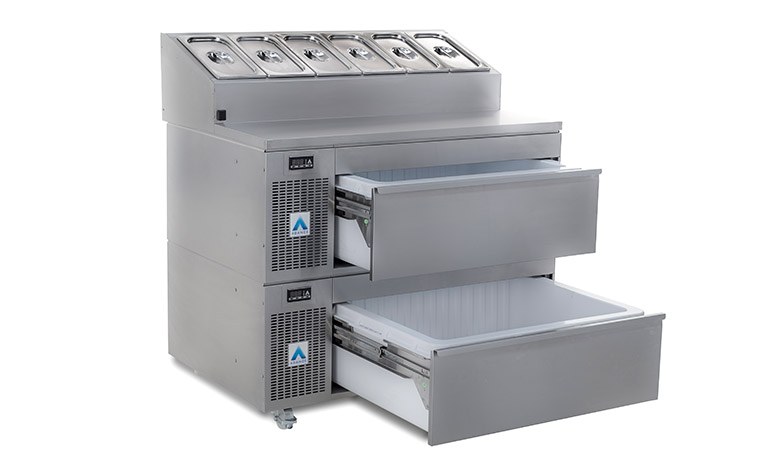 UK: Adande has introduced a new double drawer saladette with integrated server, which has been reconfigured to hold more produce, increase operating efficiency, and improve hygiene.
The base is a side-engine, two-drawer Adande fridge, with the top drawer integrated to the saladette, enabling the operator to hold make-up produce in readiness.
The saladette can be switched off when not in use, and the refrigerated drawer will still operate as normal. The bottom drawer is a standard Adande fridge/freezer drawer, giving further capability for busy venues.
Spanning the full width of the refrigerated drawers, the new saladette server is said to have 20% more holding capacity than earlier Adande models, enabling it to accommodate an additional 1/3 gastronorm pan.
With a new look for 2021, the server shape has also been updated, with a front-facing slope that is angled towards the operator to give easier and quicker access to produce. It is made of a single piece of high-grade stainless steel built into the plating up area, removing any potential for dirt-traps and allowing easy cleaning.