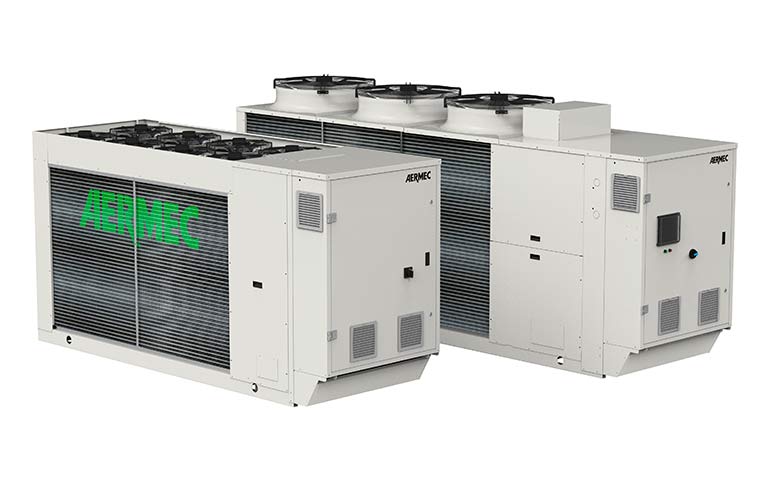 ITALY: Aermec has released details of new NRG and NRGI series air-to-water chillers and heat pumps optimised for R32.
The multi-scroll system comprising NRG on/off and NRGI inverter versions cover 15 sizes and four configurations. Nominal thermal power ranges from 97 to 190kW.
Apart from the efficiency and environmental benefits provided by R32, the efficiency of the series is further increased by the use of inverter fans and electronic expansion valves.
The lower refrigerant charge required by R32, compared to R410A , is reduced further by the use of finned coils with small diameter pipes.
Sound levels are reduced by the adoption of the latest generation scroll compressors and inverter fans. A night mode also allows the sound power to be reduced at night, with no loss of efficiency.