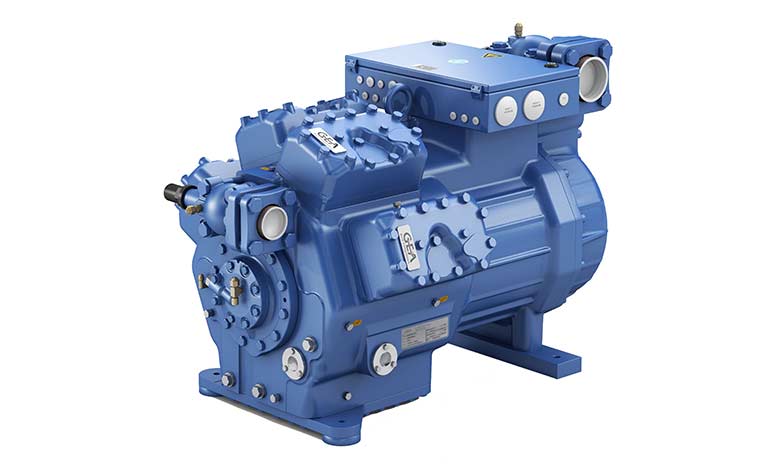 GERMANY: GEA Bock has introduced a new of semi-hermetic compressors designed for use with low-GWP HFO refrigerants.
The LG range comprises seven model sizes with 25 capacity stages. It is suitable for a range of HFO and HFO blends with a GWP below 150, including R1234yf, R1234ze, R455A and R454C.
The development of the new LG compressor range is said to be the result of continuous research including internal and external long-term tests in various applications.
GEA Bock product manager Dalibor Sandor admits that conventional compressors are not suitable for safe and reliable operation with HFO refrigerants. "The driving gears and seals in particular generally lost their functional reliability in the long term due to the higher requirements of these refrigerants."
Bock insists that HFO refrigerants such as R455A or R1234ze place significantly higher demands on the compressors than standard HFC refrigerants such as R404A and R134a. This is because the HFO refrigerants have a much higher solubility in oil, which leads to a sharp reduction in oil viscosity and thus increases the susceptibility to compressor damage.
To overcome this, Bock engineers have developed a special driving gear design for the new LG range that makes the compressors "less sensitive" to falling oil viscosity. Other new features of the market innovation from GEA Bock's Frickenhausen factory include special sealing materials, a special oil filling for heat pump applications and a motor protection as an accessory pack. 
GEA announced the sale of Bock last month to Nord Holding. Closing of the transaction is expected in early 2021.