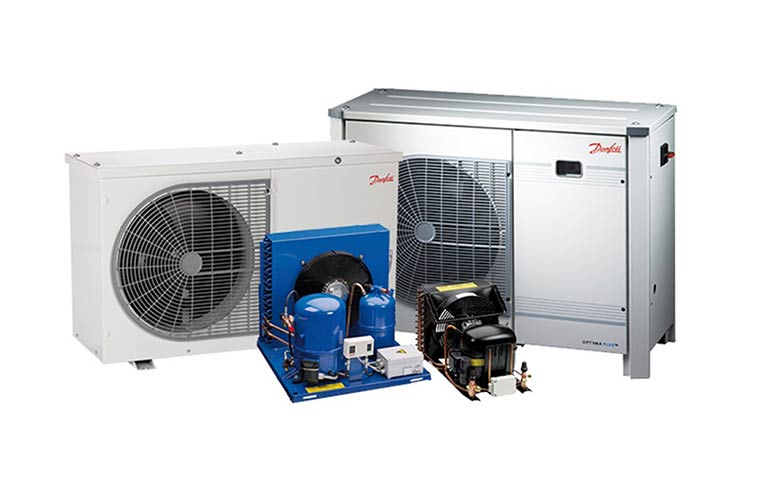 DENMARK: The release of new Optyma condensing units and MTZ/NTZ compressors has expanded Danfoss' portfolio of refrigeration solutions for use with A2L refrigerants R1234yf, R454C and R455A.
First previewed at last year's Euroshop, the new Danfoss Optyma Slim Pack and Optyma Plus multi-refrigerant condensing units feature a future-proof design compatible with both A1 and A2L refrigerants – all in a single unit. 
Featuring a high energy-performance ratio, the updated Optyma condensing units are said to offer higher energy efficiencies while reducing energy consumption and indirect emissions.
"A2L refrigerants are environmentally-friendly solutions that meet increasingly tough restrictions—but do require specific safety testing and design due to their mild flammability," said Rogerio Salhab Federici, head of system solutions at Danfoss Climate Solutions. "The new Optyma condensing units have been ignition-proof tested in independent laboratories and designed with risk-mitigation precautions, such as a sealed electrical box, holes, and louvres to ensure the refrigerant's dilution, giving installers peace of mind."
Multi-refrigerant, A2L-ready compressors
Complementing the new condensing units, the company's MTZ and NTZ commercial reciprocating compressors – for mid and low-temperature applications respectively – are now qualified for use with R454C and R455A refrigerants and come in a multi-refrigerant setup.