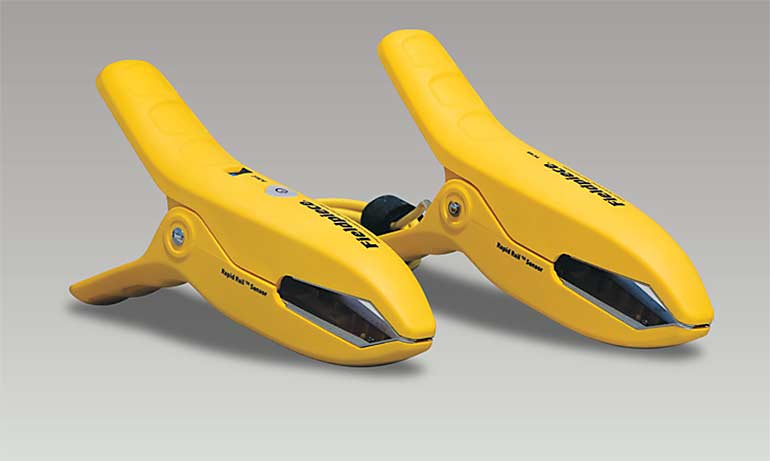 USA: Fieldpiece Instruments has introduced its largest jaw pipe clamps for the EMEA air conditioning and refrigeration market.
First introduced in the US last year, the wired TC48 and wireless system JL3LC offer an unprecedented 18mm to 104mm (¾" to 4⅛) jaw opening range.
Incorporating the Fieldpiece's patented Rapid Rail sensor technology, response time to achieve an accurate temperature reading is said to be reduced to mere seconds. This technology is also said to ensure that temperature readings are not affected by ambient air or moisture as the thermocouple is thermally isolated and the clamps react immediately to changes in system adjustments. It can greatly facilitate taking a superheat and/or sub-cooling measurement on most commercial refrigeration appliances or commercial air conditioners, says Fieldpiece.
The clamps fit are also said to provide a snug fit virtually anywhere, and offer a secure connection even on wet or damp pipes.
Used in conjunction with the Fieldpiece Job Link System mobile app, the JL3LC makes it easy to record and share data. In addition, measurements can be sent up to 305m away directly to a mobile device, with the wireless signal even being able to penetrate the thick walls of walk-in coolers and freezers.