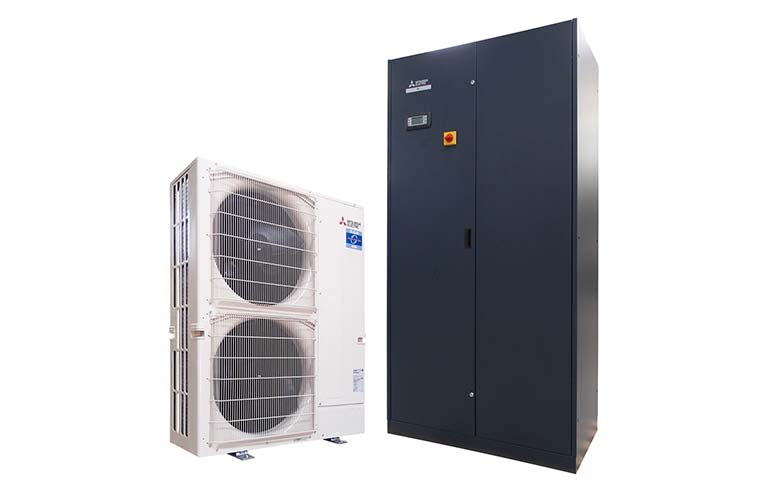 UK: Mitsubishi Electric has introduced its first packaged computer room air conditioning (CRAC) unit.
The s-MEXT connects directly to Mitsubishi Electric's DX Mr Slim Power Inverter outdoor units to create a full inverter split system.
It is the first Mitsubishi Electric Hydronics & IT Cooling Systems (MEHITS) product to carry the Mitsubishi brand, since the formation of the company in 2017. MEHITS was formed of the Climaveneta SpA, RC Group SpA, and DeLclima brands acquired the previous year.
"By using our Mr Slim Power Inverter system, our installers are already familiar with not only the system but with the installation process," said Richard Venga, senior product manager at Mitsubishi Electric.
The units are available in capacities from 6kW up to 42kW and are ideal for applications where high sensible cooling and close control of temperature and humidity are required, such as small and medium sized businesses (enterprise data centres) with on premise IT cooling requirements. They are also available in both upflow and downflow variants.
The units are said to offer high levels of efficiency with inverter technology and EC plug fans. Pipe runs are up to 100m.