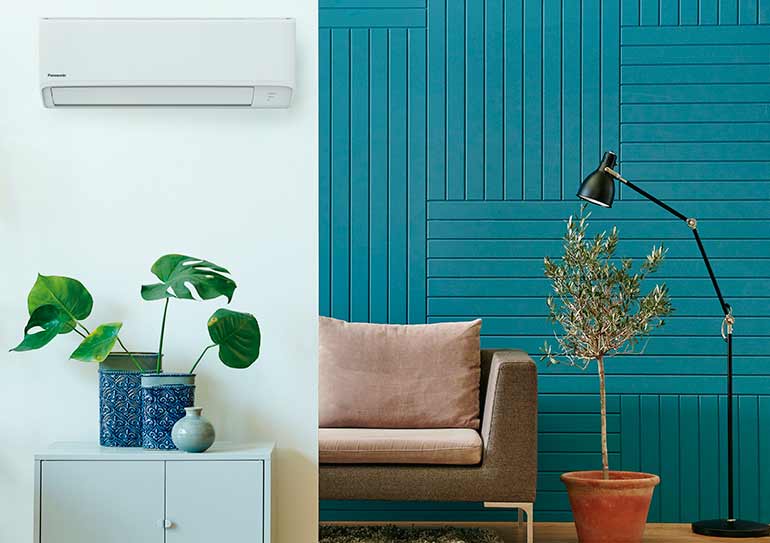 EUROPE: Panasonic has added built-in WLAN connectivity to its TZ Super-Compact range of R32 wall-mounted air conditioners.
The new TZ can be controlled remotely via smartphone with Panasonic's Comfort Cloud app, and can be managed by Google Assistant or Amazon Alexa.
Only 779mm wide (up to 5kW units), the TZ Super-Compact is said to be small enough to be placed above a door.
The PM2.5 filter fitted as standard catches harmful particulate including dust, pollutants, pollen, dirt, smoke and liquid droplets.
Panasonic has also succeeded in creating one of the most silent air conditioners on the market with should levels down to just 20dB(A).
Two independent Aerowings allow more control over the direction of airflow, cooling down a room in the shortest possible time and helping distribute the air throughout the room more evenly.
A new wireless backlit Sky controller provides fast access to key operations and features a smooth gliding cover.