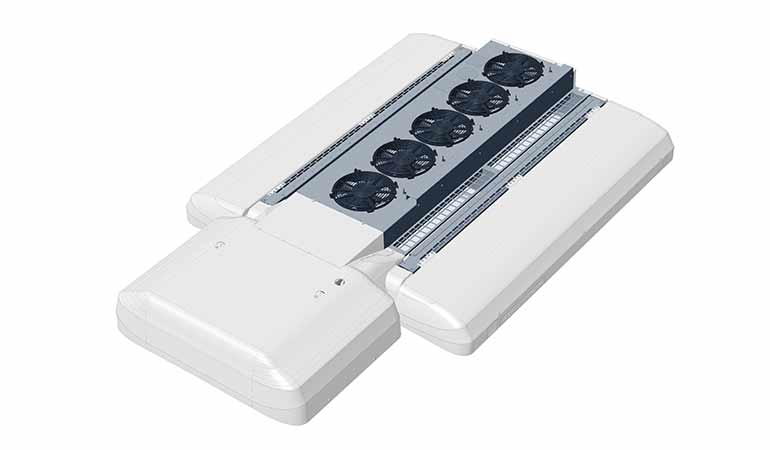 GERMANY: Thermo King has introduced a CO2 version of its Athenia MkII heat pump for electric and hybrid buses.
Launched today at the IAA Transportation 2022 show in Hannover, the new Athenia is said to have been designed specifically for electric and hybrid buses and optimised to deliver passenger comfort and sustainable operation with market leading performance.
An "all-in-one" rooftop unit, the Athenia Mkll R744 heat pump is said to be capable of operating in heating mode in ambient temperatures as low as -25°C and deliver cooling when the temperature is as high as +50°C.
As well a being optimised to keep the driver and passengers at the right comfort level, it simultaneously unit protects the bus driveline batteries by providing cooled or warmer water to condition them during charging and discharging. According to Thermo King, the integrated battery thermal management system optimises overall energy use, ensuring high COP levels and reducing lifecycle costs. It can also utilise waste heat from other sources in the vehicle.
"For Thermo King Bus HVAC it is a priority to provide sustainable solutions that ensure the passengers, drivers and staff can travel in comfort, while the operators benefit from a turnkey approach, tailored to their bus types," said Peter Hansen, Thermo King's marine, rail and bus product leader. "We give the bus manufacturers and bodybuilders to choose customised options and accessories like front boxes, floor heating convectors, CO2 sensors and other elements, which are managed by one Thermo King proprietary controller."