UK News
Adcock wins family business award
UK: Adcock Refrigeration and Air Conditioning has been named Family Business of the Year Award 2016 for East & East Anglia.
The Cambridgeshire-based air conditioning and refrigeration contractors received the award at a special ceremony at London's May Fair Hotel last week.
Adcock was founded in 1964 by John Adcock, the father-in-law of the current chairman, Phillip Prior. As a business they have continued to grow and invest in its development of climate control systems that they design, install, service and care for in commercial, industrial and individual residential premises right across the UK.
The Family Business of the Year Awards are organised by FBU, the award-winning magazine and resource centre the champions and celebrates the family business sector. Now in their fourth year, these awards recognise the diversity, strength and depth of family firms across the UK and seek to highlight the contribution that family firms make to the UK economy.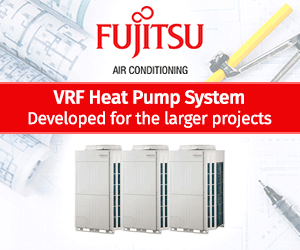 Paul Andrews, founder and managing director of Family Business United  said, "The judges were impressed with the long term view that Adcock has taken since its inception, their response to changing market conditions, strong family values and dedication to the people in the business, many with long service and others benefitting from the in-house training academy too. They represent a great British family firm based that truly deserve all the plaudits that winning this award brings."
Adcock chairman Phillip Prior confessed to being delighted at winning the award, particularly having been up against a number of well-known household names in the area.
"Family businesses are the backbone of the UK economy and Family Business United should also be congratulated on the work they do to support this vital sector," he said.
Adcock has also been shortlisted as finalists for the RAC Cooling Awards Contractor of the Year 2016, an award that they won in 2014, the same year that they celebrated 50 years in business.
Related stories: