UK News
Advanced donation keeps Bath in front
UK: Advanced Engineering has donated £7,000 worth of refrigerant recovery equipment to Bath College.
The six Bosch Promax reclaim recovery units will be used in the refrigeration and air conditioning workshop at Bath College, one of the country's leading training establishments.
Advanced Engineering manager Luke Levens revealed that his Hampshire-based company would also be responsible for their maintenance.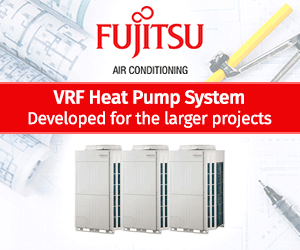 "We'll look after them for three years, we'll service and keep them running as part of a long-term project investing in supporting colleges," he said.
"It's giving the students the best start to their career with the best machines in the market. Once they get used to using this equipment, they can keep using it after college. The students are the future of the industry and it's only right that we support them."
Luke Levens has previously visited the college to speak to refrigeration students about the company's products and he has another talk booked for April next year.
Bath College lecturer Simon Robinson said: "It's a big donation for us because this is one of the most expensive pieces of equipment."
Top photo: Luke Levens (left) hands over the recovery machines to Bath College lecturer Simon Robinson