UK: Space Air's md, Neil Afram, has expressed sadness and regret at seeing the company he founded in 1980 slip into administration.
Following Friday's news that the UK's only independent Daikin air conditioning distributor was to cease trading, Neil Afram said: "It is with great sadness and regret that after more than 36 years as an independent Daikin distributor, we have been forced to cease trading and place the company in the hands of administrators.
"I would like to apologise for the inconvenience and distress this situation has caused our customers and staff."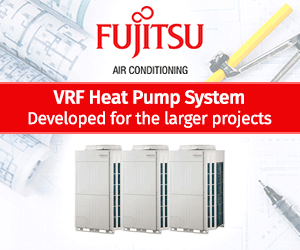 He indicated a hope to make a more detailed statement in due course, adding: "In the meantime I wish to thank our loyal customers for all their support over the years and in particular our amazing employees who remained as diligent as ever in very difficult times."
Daikin Europe confirmed that it was aware of Space Air's problems and its intention to appoint an administrator.
A spokesman said: "Daikin Europe regrets this after more than 30 years of cooperation," adding that its UK subsidiary Daikin UK would "support all Daikin customers in the UK with all requests concerning spare parts, warranty, units and all other topics".
Related stories: