UK News
Aspen repeats Gatwick Diamond success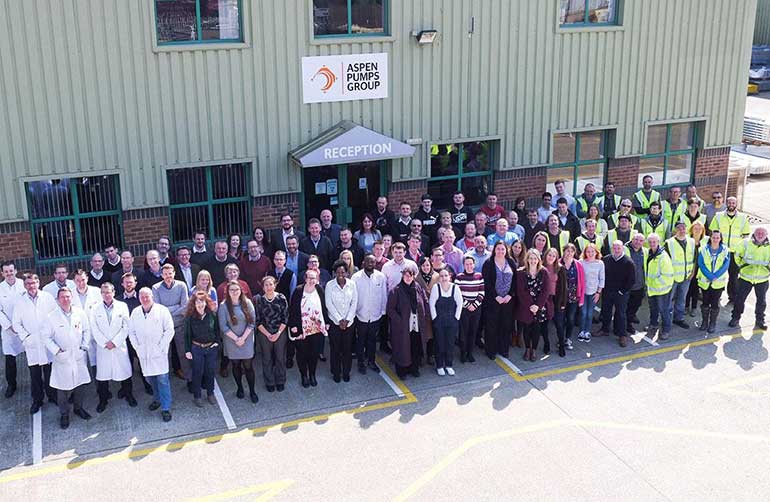 UK: Hailsham-based company Aspen Pumps has repeated last year's success in the Gatwick Diamond Business Awards, being named International Business of the Year for 2020.
Last year, Aspen picked up the award for Innovation and Technology at the event which rewards the achievements of individual businesses and business people within the Gatwick Diamond – the economic area surrounding Gatwick Airport.
The International Business of the Year award recognises companies that demonstrate a track record of international expansion through delivering outstanding levels of sales, profit and market share growth.
Since its inception in 1997 Aspen Pumps Group has always actively focused on developing its international reach. Today the business is a recognised global leader within the air conditioning industry. Since first being acquired by Inflexion PE in 2007 the business has transformed from a UK exporter with no footprint outside the UK, into a truly multinational business with operations across five continents.
Delighted at the award, Aspen Pumps CEO Adrian Thompson said: "Our focus has always been on continually striving to deliver exceptional products and customer service. This achievement has been a total team effort, in what has been a truly extraordinary year and I am excited to see what the future holds."
The 2020 winners of the prestigious Gatwick Diamond Business Awards were announced last week in a special event compered by TV personality and author Gyles Brandreth.