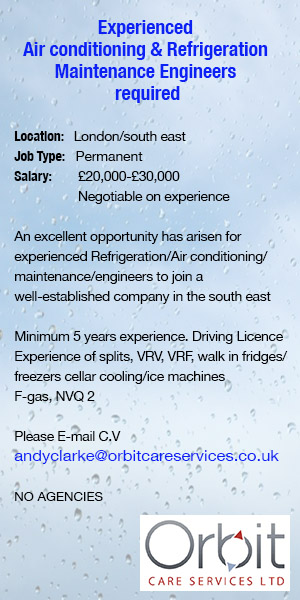 UK: A professor at Shanghai University has been awarded this year's J&E Hall Gold Medal at the Institute of Refrigeration annual dinner.
Over 400 guests at the Grange St Paul's Hotel, London, saw Prof Ru-Zhu Wang, director, Institute of Refrigeration and Cryogenics at Shanghai Jiao Tong University take the annually-awarded medal and a cheque for £5,000 for his contribution to the development of air conditioning and refrigeration technology.
The Kenneth Lightfoot Medal for the best Institute of Refrigeration evening paper went to Andy Pearson of Star Refrigeration for his paper on the application of HFO1234ze in variable speed centrifugal chillers. The prize of £500 was sponsored by Lightfoot Defence.
The Hawco-sponsored Ted Perry Memorial Award to encourage and promote research by students went to Goran Micic for his work into the development of a -150C freezer.
Finally, the Service Engineers' Section Lifetime Achievement Award went to John Webb of J&E Hall.