UK News
Bath student wins second SkillFridge heat
UK: Steven Monk, an air conditioning and refrigeration student from Bath College, has come out on top in the second SkillFridge regional heat in Bath this week.
Steven, 29, from Bristol, is a Level 2 first year apprentice studying at Bath College and working as an apprentice at Bath-based company Ambient Engineering Limited.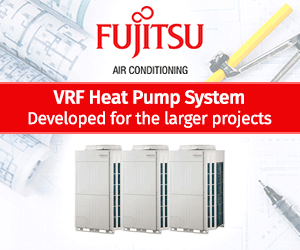 Delighted to have won, Steven Monk commented "It was tougher than I expected. Although I'm studying air conditioning and refrigeration, I was out of my comfort zone because I normally do air conditioning, rather than refrigeration, in my day job."
SkillFridge is a national competition for apprentices studying air conditioning and refrigeration from Level 2 to Level 3.
Competitors at the regional heat, hosted by tutor Simon Robinson at Bath College, spent a day completing three tasks under the watchful eye of competition judges. The aim of competition is to improve students' knowledge and experience, and to promote career opportunities within the industry.
Bath College students Adam Jackson, who works for Space Engineering, and Chandler Davison, who works at Thermocold in Wiltshire, also entered the competition alongside students from Eastleigh College.
Chandler said: "It's a tough challenge but we can all do it. You have to think about it and go through it slowly. It teaches you how long you should be doing tasks and improves your confidence."
Bath College is one of only 15 colleges in the UK offering air conditioning and refrigeration qualifications, from Level 2 to Level 3.
Students enrolling on the college's access to building services engineering Level 1 course also study refrigeration for 12 weeks, as well as electrical engineering and plumbing. The course gives students an introduction to refrigeration, allowing students to progress to a Level 2 full-time course or an apprenticeship.
With a skills shortage in the industry, students are in high demand from companies who need engineers to design, install and maintain cooling systems.
Tutor Simon Robinson said: "I would like to see more students coming into the refrigeration and air conditioning industry. We feel our industry needs to be better recognised and holding such events will help to raise awareness.
Steven Monk will now wait to see if he has won a place to compete in the national finals at the Skills Show in November.
The first heat took place last month at the Institute of Materials in Grantham and the final heat is at South East Regional College in Co Antrim on August 24.  After all three regional heats, the eight highest scoring competitors will be invited to the final, which is to be held in November as part of The Skills Show organised by World Skills UK.