UK News
BEIS funding a "shot in the arm" for heat pump training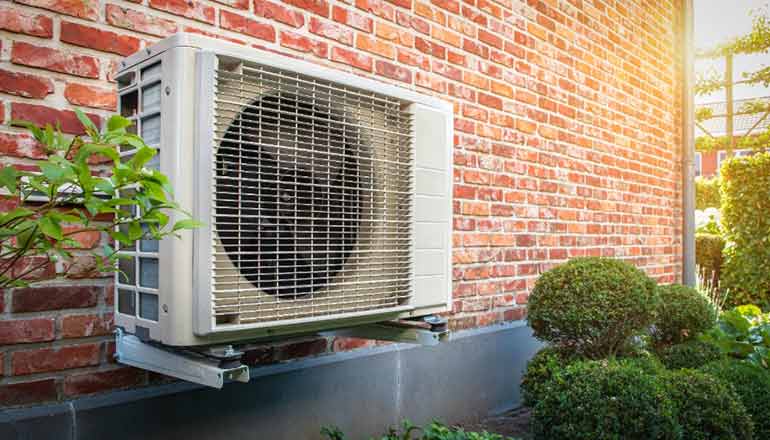 UK: The Building Engineering Services Association (BESA) has described the UK government's promise of £9.2m funding as "a shot in the arm" for energy efficiency and heat pump training.
The new money, announced last week, is designed to support 8,900 training courses across England and was awarded by the department for Business, Energy, and Industrial Strategy (BEIS) following its Home Decarbonisation Skills Training competition.
BESA's says its share will allow it to deliver another 400 free training places for qualified heating engineers looking to upskill to become MCS accredited heat pump installers and extend its existing network of specialist training providers.
It will be the next phase of the programme the Association runs in partnership with MCS and heating equipment manufacturer Worcester Bosch that has already provided free training for 1,000 installers.
The training is delivered through the Association's online training Academy and the new courses will run until the end of March 2023.
A shortage of skilled workers has been identified as one of the biggest barriers to the government's goal of achieving a net zero carbon economy by 2050 and a recent study found that the industry would need to train 46,000 workers and invest £150bn in the South East alone to get homes up to the necessary standards of energy efficiency. 
BESA said this next round of funding was a much needed "shot in the arm" for the training needed to grow the low carbon heating industry. It believes it will help to create a "significant training legacy" by supporting the development of more training centres able to produce a new generation of engineers with the necessary skills to retrofit homes and commercial buildings.  
The course gives students the ability to correctly specify and install low temperature heating systems, carry out accurate sizing of components, commission and handover systems properly, as well as carrying out lifecycle maintenance.
"There is huge and growing demand for this type of specialist skill," said BESA's director of training and skills Helen Yeulet. "However, getting access to quality heat pump training continues to be challenging for several reasons.
"There is a shortage of trainers and only limited facilities equipped to the right level in places installers can easily access while juggling busy day jobs. And while market demand is clearly growing, it is still not at the level where many SMEs feel able to justify taking their valuable installers off the job for training days to upskill on new technology. We need to make the process easier and more cost effective for them," she said.
Yeulet added that, while MCS certification was becoming more widely recognised as the industry standard, the process for achieving it was not necessarily clearly understood so another important aspect of BESA's role is to improve understanding of how installers can navigate their way through the system.
The course is delivered in a 'blended' format with a combination of online and face-to-face training and MCS will ensure that the training meets its requirements for certification. Worcester Bosch will also assess the equipment in each centre to ensure it is suitable.
"This collaboration and the additional funding will allow us to create an extended network of local training hubs equipped to deliver meaningful, practical training to ensure heat pump technology performs to its full potential," said Yeulet.