UK News
B&ES concern over employment proposals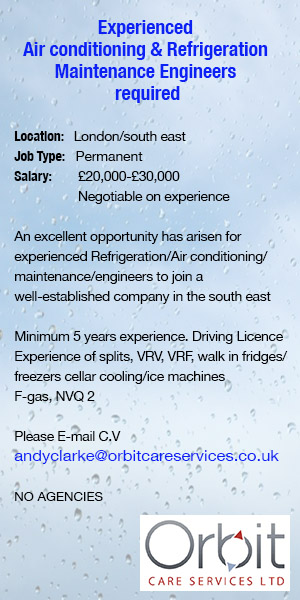 UK: The contractors body B&ES has expressed concern over proposals to eradicate "false self-employment".
The association has joined forces with the Building Services Engineering Employment Agency Alliance to express concern to Government over plans that it says could adversely affect labour market flexibility and employment relations within the sector.
The issue arises from a "technical consultation" with industry on the case for strengthening existing legislation to ensure that the correct amount of income tax and National Insurance contributions are paid in situations where, although a worker is in effect directly employed, his or her engagement is effected through an "employment intermediary" –
an arrangement often categorised as "false self-employment".
B&ES and the Alliance both believe that the proposed changes, which are scheduled for implementation as early as April, could add significantly to employment costs.
"The current regime allows a contractor to avoid payment of the 13.8% employers' NI contribution and the costs of administering PAYE, holiday pay, sick pay, redundancy pay and pension contributions," explained John Meadley, B&ES employee relations adviser and secretary of the ­Employment Agency Alliance.
According to Mr Meadley, a particular concern for Alliance members is that the consultation document fails to distinguish between "employment businesses" – ie, bona fide labour agencies that supply skilled manpower to contractors – and other forms of intermediaries such as "payroll companies", which tend to operate in the manner which the Government
plans to eradicate.
"If labour agencies have to operate PAYE in respect of the workers they supply, as well as accounting for their tax and NI contributions, their overheads will increase not only by the NI contribution, but also by a further 12% in holiday pay entitlement – the cost of all of which will be unbudgeted on current contracts, and will in the long term have to be passed on to their contractor clients," Mr Meadley warned.
In this context, the Association and the Alliance have urged the Government to defer the introduction of its proposals by at least a year to enable industry to adjust to the new arrangements.