UK News
BESA mourns SummitSkills closure
UK: The associations behind the original establishment of the sector skill council SummitSkills, have paid tribute to its efforts, following this week's announcement that it is to close.
Since 2002, SummitSkills has been the focus for the training and apprenticeship requirements within the HVACR sector. However, changes in funding and the introduction of government-backed Trailblazer apprenticeships have made its position unviable.
At a SummitSkills board meeting on October 20, the decision was taken to wind down its activities and cease operations from 31 March 2017.
"It has become clear that due to continued uncertainty in the sector and significant changes over recent years, the ongoing viability of SummitSkills in its current form is now in question, including its ability to trade in the future," said SummitSkills chairman Dr Ian Livsey.
"The great legacy of SummitSkills will be the specific focus it created on skills for our specialist sector, which ensured that our training provision was not wrongly regarded as simply an extension of wider construction," said Paul McLaughlin, chief executive of the Building Engineering Services Association (BESA).
Along with the Electrical Contractors' Association (ECA), BESA was one of the two main organisations behind the original formation of Summitskills.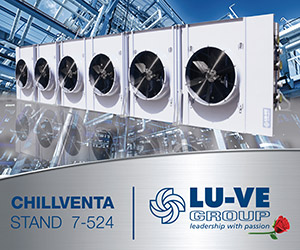 ECA CEO Steve Bratt recognised that employers were now taking the lead and running apprenticeship trailblazers themselves, which he saw as extremely positive.
"The ECA, the BESA and other key partners will continue to support building services engineering contractors who offer highly technical apprenticeships, through specialised advice and expert guidance," he said.
The two associations expressed gratitude for the hard work of SummitSkills staff in raising skills standards, and promised to build on that legacy for future generations of building engineering professionals.
"Trade associations will continue to work closely with other industry partners, employers and skills providers to secure the success of the government-backed Trailblazer apprenticeships, and to further develop short course competency training and assessment," added Paul McLaughlin. "This and other joint activity will continue to ensure sector skills provision following the spring 2017 closure of SummitSkills."