UK News
BESA welcomes apprentice funding decision
UK: Contractors' group BESA has welcomed the confirmation of apprenticeship funding and other measures to help get young people into work.
The UK government yesterday confirmed that employers with fewer than 50 employees will receive 100% of the cost of training apprentices aged between 16 and 18. This will also apply if they take on 19 to 24-year-olds who were in care or 19 to 24-year-olds with an education and health care plan.
The government also confirmed that just 2% of employers will pay into the apprenticeship levy – those with payrolls above £3m– and that the remaining 98% will receive 90% of apprenticeship training costs from May 2017.
"This is the news we have been waiting for," said Tony Howard, director of training at the Building Engineering Services Association (BESA). "Employers need certainty about future funding provision so they can plan their recruitment strategies and this provides welcome reassurance."
BESA had lobbied for the start date to be brought forward from next May in order to start plugging the widening skills gap across the building engineering sector, but Hoeard said they accepted that it was now important to "get on with the job of creating the next generation of skilled workers".
Mr Howard also welcomed the fact that particular focus had been placed on STEM apprenticeship frameworks. The funding available for these subjects has been increased to reflect their greater complexity and the need to improve quality.
The government has also simplified the funding model and built in greater flexibility so employers will now have two years to access the funds in their digital training accounts. Employers will also be able to transfer training funds to companies in their supply chains. The new scheme also provides greater flexibility to train those with prior qualifications in a bid to help existing workers develop new skills.
The £60m invested in training apprentices from the poorest areas in the country means up to one third of new apprentices will come from this background, according to Skills Minister Robert Halfon.
"Apprenticeships work," he added. "The reforms we are rolling out will guarantee support from employers and government."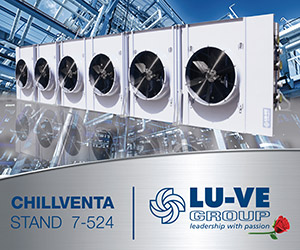 He said the apprenticeship levy would "boost our economic productivity, increase our skills base and give millions a leg up on the ladder of opportunity – over 90% of apprentices currently go into work or further training. Making Britain a world leader on apprenticeships is essential if we truly want a country that works for everyone."
The government has introduced a new register of apprenticeship training providers that requires them to pass quality and financial tests. Those with an 'inadequate' Ofsted rating for apprenticeship provision will not be eligible to join.
It has also created a guide for employers on how they will pay the levy, access the digital system and pay for apprenticeships in future. This also outlines the 15 bands in the funding system covering different levels and types of apprenticeship with upper limits ranging from £1,500 to £27,000.
Related stories: