UK News
Building services firms remain positive
UK: Seventy-eight per cent of electrical and building services firms saw turnover increase or remain steady in the second quarter of 2016.
The findings were revealed in a new study by the Electrical Contractors' Association (ECA) and cover the period leading up to the EU referendum, and the week following the landmark result.
"The ECA's business survey for Q2 indicates that electrical and building services firms have been doing more business, despite potential challenges in the wider economy," said the ECA's CEO Steve Bratt.
Best performers were small and medium-sized firms (turnover up to £5m), which saw turnover rising 7% on the previous quarter.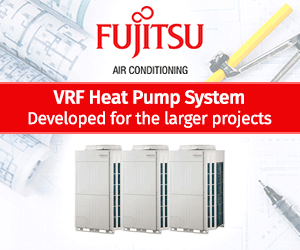 Large companies (turnover £5.1m to £20m) had a fair second quarter, up slightly, with 83% reporting increased or steady turnover.
Companies with a turnover over £20m saw turnover hold steady, with 53% seeing turnover remaining the same and 35% reporting an increase.
Building services firms also remained positive about Q3, the period immediately following the EU referendum result. Around 82% expected turnover to increase or stay the same compared to Q2.