UK News
Carrier Transicold gains CPD approval
UK: Carrier Transicold UK's Training Academy programme has secured accreditation as a CPD Course from the Society of Operations Engineers (SOE).
Launched in September 2015, the Carrier Transicold Training Academy's mission is to ensure a steady flow of new talent into the company's service partner network. Each service partner is an independent company, providing service for Carrier Transicold equipment.
Carrier Transicold see the SOE accreditation raising the profile of the Training Academy programme, and will help to attract an ever-increasing pool of new talent into the industry.
"We are pleased that our dedication to high standards in engineering education is now recognised with industry accreditation," said Andy Wainwright, service director, Carrier Transicold UK.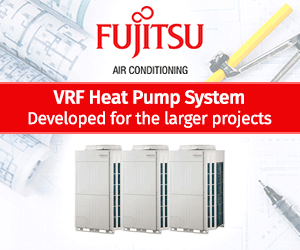 Carrier Transicold UK Training Academy candidates take part in five week-long training courses per year over the course of the three-year programme. During the programme, the candidates will also gain the City & Guilds 2079 Category 1 F-Gas qualification.
The candidates work closely with senior colleagues in-between Academy courses, with the long-serving technicians acting as on-the-job mentors to the prospective engineers at their respective service partner.
The SOE is one of 35 professional engineering institutions licensed by the UK's Engineering Council regulatory body to support companies and workers in the engineering industry. The society works to advance operations engineering as a career through education, training, study and research, while also establishing and maintaining standards of professional conduct and competence.