UK News
Climate Center expands London network
UK: Refrigeration and air conditioning wholesaler Climate Center has opened three new branches in and around London.
A £250,000+ investment, the new branches are located in Send (Surrey), Greenford and Battersea.
The Send branch is located near the junction of the A3 and the M25, providing good access for anyone travelling into or out of London. It is also in close proximity to Woking, Guildford and Leatherhead.
Greenford shares a site with Pipe Center and is located on the A40 – close for any contractors travelling to London from Birmingham and the North.
The Battersea branch in South West London and is also just off the A3 ideal for customers working in and around Central London.
This means Climate Center now has a network of four branches in the Central London area which includes Deptford, Kings Cross and a recent relocation from Bow to Canning Town.
Climate Center's national development director Robert Franklin commented: "Greenford is particularly well positioned for customers wanting to pick up products en route in the morning as it opens from 6am. West London is difficult to navigate and so we wanted to open a branch where contractors can leave their vans and take the tube in to London. It's located close to the Greenford underground station from where it only takes 25 minutes to get into central London."
The branch in Send is also a first in the network to share a site with fellow Wolseley UK brands, Plumb Center, Parts Center and Drain Center.
"Being located on the same site means customers can access a full range of HVAC products in the same visit," Franklin said. "It's already been well received by customers and there are plans to replicate the model elsewhere," he added.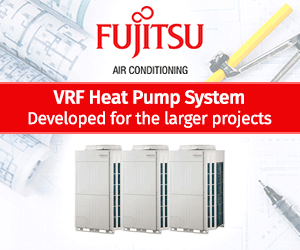 Climate Center's core product range has been introduced to all three branches including refrigeration, bracketry, copper pipe and air conditioning.
A number of jobs have also been created to staff the new premises. Lyndon Davis is the new Climate sales manager in Send. Formerly area product manager for Kooltech, he also held previous internal sales position with HRP and Space Air.
Keith Davis is the new manager in Battersea and Alan Rush, also previously with Kooltech, is the new manager in Greenford.
The Send branch is at Burnt Common Crossroads, Portsmouth Road, GU23 7JY; Greenford at Unit 23 Derby Road, Metropolitan Business Park, UB6 8UJ; Battersea at Unit 5, Battersea Business Park, 102-104 Stewart's Road, SW8 4UY.