UK News
Climate Center streamlines stock
UK: Pipe Center and Climate Center has streamlined its product range in what it says is part of a £7m stock investment in its core products.
The move is said to be designed to ensure immediate availability of key product lines across the branch network. The most recent roll out into the larger Slough, Basildon and London City branches means all 51 combined Pipe Center and Climate Center branches will now stock a core range of between 1,000 and 1,500 core products, depending on geographical demands. Each product is said to have been selected based on an extensive review of customer and employee feedback and customer buying patterns.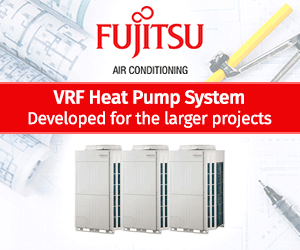 Describing it as the "biggest overhaul of the business in the past 10 years", Andy Wighton, managing director, Pipe Center and Climate Center, said: "We have developed a core range of installation products which covers various application requirements and installation methods, from soldering through to press fitting – all of which are commonly found on any construction and maintenance project.
"By making sure all combined branches have the right levels of stock for every single product in this core range, we will be able to improve efficiency and reduce the time our customers need to spend in branch – giving customers what they want when they want it."