UK News
Cold store operators encouraged to join CCA scheme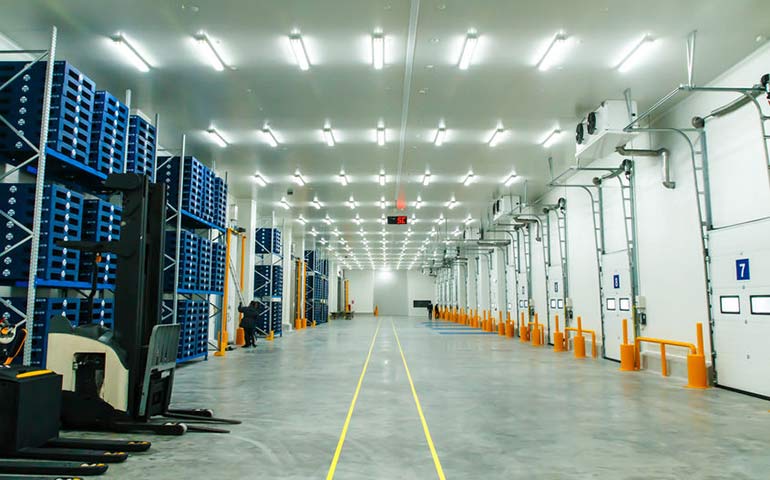 UK: The Cold Chain Federation is encouraging cold store operators receive discounts on their Climate Change Levy bills by joining its Climate Change Agreement (CCA) scheme.
The CCA scheme was established in 2001 with businesses from a range of sectors signing up to meet targets for improving the energy-efficiency of their facilities, in return for a discount on their Climate Change Levy bills. The Cold Chain Federation administers the only scheme for cold storage businesses.
Previously due to end in 2023 and closed to new entrants, the Government announced in March that the CCA scheme will be extended until 2025 and reopened for new applications. The Cold Chain Federation has today submitted its support in response to the Government's consultation on the details of extending the scheme.
The voluntary scheme currently provides members of the cold storage CCA with a collective £10m saving every year.
More than 400 cold storage facilities are already signatories to the cold storage CCA, making a 16% energy efficiency improvement between 2012 and 2018 and beating the sector's scheme target.
Cold Chain Federation chief executive Shane Brennan said: "It was such a shame that we were forced to close the scheme to new entrants in 2018 and we are glad the government has been convinced to allow us to reopen to new facilities.
Companies not in the scheme are urged to act fast. Applying to join the cold storage CCA is said to be straightforward but it does take time and the deadline for applications is August 28.
Businesses can find out more about the scheme and how to join by emailing [email protected] or calling the Cold Chain Federation on 0118 988 4468.