UK News
Daikin Applied AHUs are BIM ready
UK: Daikin Applied UK has completed BIM modelling on five of its bespoke air handling unit designs.
The AHU BIM objects, which can be manipulated to suit all projects, are now available on the National BIM library for consultants and contractors to access and download. 
The five AHU designs are: modular with thermal wheel, professional – double deck unit, professional – side-by-side unit, professional – single deck and professional  – hospital specification unit.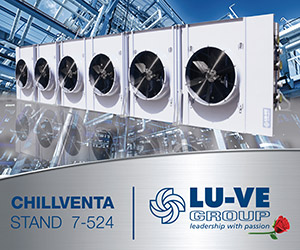 These five product types incorporating 18 BIM objects form the basis of design with both fixed and parametric BIM models. The AHU modular unit has fourteen fixed sizes that are all available in the library along with the four professional AHU models which are parametric objects, and can easily be manipulated to exact dimensions of the unit to be supplied.
With these base models, virtually all application requirements can be met for the BIM object to be incorporated into the building design model, says Daikin Applied. This allows potentially complex, bespoke manufactured units to be scaled down and dropped into drawings with ease and speed, the company adds.
In addition to the AHU BIM object release, Daikin Applied chiller object drawings are also available across all chillers ranges upon request.