UK News
Daikin Applied clearly means business
UK: Daikin Applied Service UK is making its presence felt in London's Canary Wharf with a prominent billboard campaign.
Positioned below the KPMG and HSBC buildings, the new advertising hoarding is clearly visible from the main Limehouse Link (A1261) to those heading both into and away from the City of London.
Previously known as McQuay, Daikin Applied Service UK and its new acronym DAPS UK, is using the hoarding to shout about its bespoke service and maintenance packages.
The presence in Canary Wharf is part of a wider marketing campaign for DAPS UK to increase its brand recognition and includes exposure in market sector directories, monthly trade publications, along with increased social media and PR activities.
"I'm proud of how far the business has developed; delivering services which meet our clients' needs is always at the forefront for the organisation," commented Barry Coe, DAPS UK national service manager.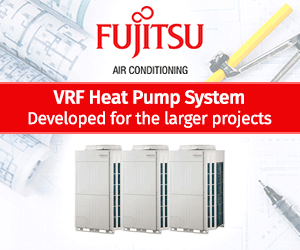 "Our service offering has expanded from your standard service and maintenance packages to a highly tailored solution which ensures we provide the right service for the systems in place. Our engineers are highly trained to service and maintain all brands of chillers, AHUs and other HVAC systems. this enables us to be an agile and versatile service partner."
The service package also includes system monitoring to ensure they are running at optimum for the building and provide retrofit solutions to reduce a building's energy usage and extend the life expectancy of the system.