UK News
Daikin UK offers flexible financing
UK: Daikin UK has introduced a range of flexible leasing options on its air conditioners and heat pumps.
The finance packages, offered through independent finance company Shire Leasing, is intended to help customers manage their cashflow and spread capital costs.
"One of the biggest barriers to growth for companies within the HVAC industry is cash flow," said Daikin UK credit control manager Simon Waddington.
"This finance facility reduces the stress and offers tangible benefits to both the installer and the end user. Our installers can now offer upfront and affordable finance for their customer to acquire high-quality HVAC systems.
"All the lease payments are fixed which enables the end user to forecast and budget more accurately, spreading the cost of the capital investment and potentially enjoying the tax relief associated with lease payments," he added.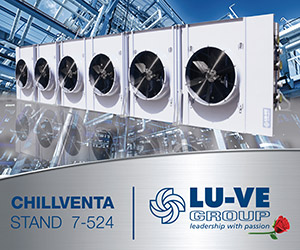 An additional benefit is that installers can offer their customers an upgrade facility on their air conditioning equipment at the end of the agreed term.
Daikin UK customers can get an immediate quote by visiting the Shire online system. Once an application for finance is made, applicants may receive a 'credit clear' decision from Shire Leasing sometimes in seconds otherwise within four hours. The lease documentation can be signed electronically (e-sign) for convenience and to confirm the finance for the transaction. The finer details of the leasing arrangements can then be managed via the interactive dashboard.
Shire Leasing will send a purchase order for the equipment and installation to the installer, allowing the installer to order the equipment directly from Daikin UK. Once the installation is complete, the installer sends their invoice for Daikin's equipment and any related labour costs to Shire Leasing who will pay that invoice in full in as little as 24 hours.