UK News
Data centre cooling is joint meeting topic
UK: The IoR, CIBSE and ASHRAE UK are to hold another joint event, this time on the subject of minimising the environmental impact of data centre cooling.
This evening meeting at the University of Leeds on October 26 will include three talks by notable experts in the field.
Dr Jon Summers of the University of Leeds Institute of Thermofluids will cover the measurement and enhancement of data centre performance, including advancements in design such as heat sinks, aisle containment, direct and total liquid-cooling and the potential for heat recovery.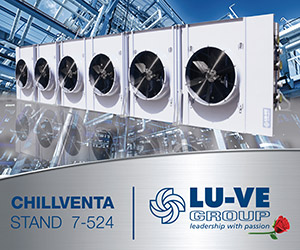 He will be joined by Dr Lewis Brown of Star Refrigeration who will focus on cooling reliability, efficiency and environmentally-friendly refrigerant choice. He will outline what is happening with HFC refrigerants and the likely next generation of low GWP alternative refrigerants including the new HFOs. He will also provide a summary of the new EcoDesign directive. 
Airedale Air Conditioning technical director George Hannah will look at how much liquid cooling can contribute to ERE (Energy Reuse Effectiveness); what the proper metric is for taking this into account, and how heat recovery could reveal itself in an improved version of PUE? George will discuss these questions and review the different methods of making the best use of the heat reclaimed. 
For further information and to reserve your seat, click here.