UK News
DCI helps set new world record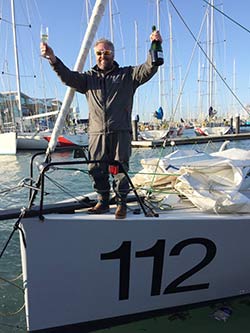 UK: A round-the-world yachtsman sponsored by refrigeration contractor DCI has set a new world record for sailing solo around the Isle of Wight.
On January 2 Alex Alley crossed the finishing line at Cowes in 6 hours, 20 mins and 32 seconds. The time is yet to be ratified but the achievement is part of Alex's preparation to challenge the Solo Non-Stop Around the World 40 record next year.
Portsmouth-based DCI is one of the sponsors of the record attempt in Alex Alley's crowd-funded Class 40 yacht Pixel Flyer. The company's logo appears on the yacht's staysail.