UK News
Dearman engine receives further funding
UK: The consortium, led by Dearman, developing zero-emission transport refrigeration has been awarded £6m by the Advanced Propulsion Centre.
This latest grant funding supports the development of zero-emission Dearman Engine technology and applications. The Dearman Engine is driven by the expansion of liquid nitrogen and is being developed with the intention of being used to provide refrigeration and power for a range of applications across transport, logistics and the built environment.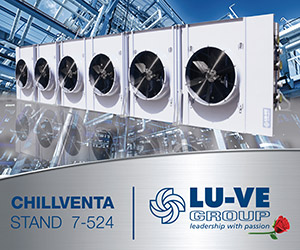 The project brings together Dearman, Hubbard Products, Air Products, Productiv, Wessington Cryogenics and Loughborough University, who will each bring their own expertise to the development, manufacturing and commercialisation of the technology. Government funding will be matched by the consortium, bringing the total investment in the zero emission technology to £15.5m.
The Advanced Propulsion Centre is a private limited company formed in 2013 from a commitment between the government and automotive industry to position the UK as a global centre of excellence for low carbon powertrain development and production.