UK News
Environment minister opens Adande test room
UK: Commercial refrigeration manufacturer Adande's new test room has been officially opened by environment secretary Liz Truss.
The Secretary of State for Environment, Food and Rural Affairs was joined by local Conservative MP Peter Aldous for the official opening of the £500,000 laboratory in Lowestoft on Friday.
The new laboratory is part of a £4.2m investment to accelerate the development and commercialisation of Adande's Aircell air flow management system for refrigerated display cases. The development programme is being funded by a £2.1m advanced manufacturing supply chain initiative grant and loan of £380,000, together with private equity investment.
After unveiling the state-of-the-art research and development facility, Liz Truss stated: "The British food and drink industry is leading global innovation right across the food chain. The energy saving technology on show today and Adande's investment in research and development are fantastic examples of how the sector can become more competitive through reducing its environmental impact. Not only will this technology help to reduce energy consumption and cut costs, it will keep food at its best for longer and help reduce food waste."
The development of Aircell is expected to contribute to the growth of the company's current turnover, of in excess of £5m, to between £20m and £30m by 2018. The investment programme has also led to the recruitment of nine new employees at Adande in technical, engineering, management, sales and administrative roles. Adande says that additional employment opportunities will be generated at the company, its consortium partners, other cabinet manufacturers and sub-contractors, leading to 97 additional jobs in the next eight years.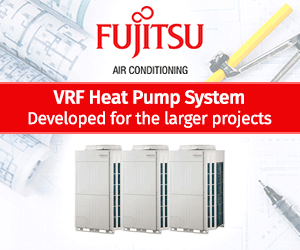 The new facility includes three environmental chambers for testing to refrigerated display case standard BS EN ISO 23953. They also provide the resources to meet and exceed future test standards. The facility incorporates the latest design features, including a single control system to regulate humidity, temperature and fan speed within the chambers, backed by sophisticated data acquisition and monitoring systems. In addition, Adande has also established a dedicated facility, housing CAD resources and a sophisticated computational fluid dynamics' suite, for the numerical analysis of complex issues, relating to fluid flows and simulation scenarios such as turbulent flows.
"We have made a significant investment in the design and development of Aircell, with recent laboratory tests and in-store trials bringing the technology within the realms of commercial viability,"  said Adande md Ian Wood.
"We are now well placed to work with refrigeration equipment manufacturers and grocery retailers to deliver solutions, which meet the specific needs for sustainable refrigeration, tangible energy savings and an improved shopping experience."
Related stories: