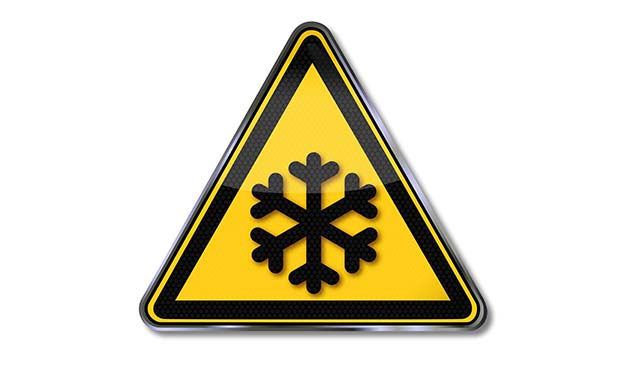 UK: Consumer group Which? has called for an end to fridges using non-flame retardant plastic backs and describes current safety standards as "inadequate".
Which? says it has written to manufacturers urging them to stop using these backings, as they could create a fire risk in people's homes due to their potential to accelerate the spread of fire.
"We're calling on manufacturers to do the right thing by taking immediate voluntary action to end production of these appliances. We're also asking the industry to accelerate the introduction of tougher safety standards on cold appliances, so that the use of potentially flammable backing material is no longer allowed."
The influential consumer group says it would no longer recommend buying a fridge, freezer or fridge freezer with a non-flame retardant plastic back.
"We've taken this precautionary position in order to best protect consumers, after evidence from London Fire Brigade indicated that the risk of a fire spreading is greater with non-flame retardant plastic-backed cold appliances and following the tragic Grenfell Tower fire."
The watchdog says its own reviews of the appliances now indicate what the backing material of each appliance is and whether it is non-flame retardant. It has stopped recommending almost 240 products, dozens of which were previously Best Buys.
It points out that refrigerator fires are rare. Research it carried out in 2015 using government fire data found that only 7% of fires caused by faulty appliances were caused by fridge freezers, fridges or freezers.
The concern, as has been highlighted previously by the London Fire Brigade, is that the backing material is not itself the cause of the fire but it allows an existing fire to spread.
Safety standards inadequate
Describing the current British Standards as "clearly deficient and inadequate", Which? and has called for support to make the new standard stronger.
"This issue provides further evidence that the UK's current fragmented product safety system is broken and could be putting people's lives at risk. We are calling on the government to urgently set up a new national body to take responsibility for ensuring manufacturers keep households safe and get dangerous products out of people's homes quickly, before there is further tragedy or loss of life."
Alex Neill, managing director of Which? home and product services, added: "Manufacturers must immediately stop making fridges, freezers and fridge freezers to a standard ​that they know is clearly deficient and inadequate, and could potentially be putting people's lives at risk. 'This once again shows that the UK's product safety regime is simply not fit-for-purpose and the Government can no longer continue to allow it to fail."
Related stories:
LFB demands action on fridge standards – 21 August 2017
UK: The London Fire Brigade has demanded action on manufacturing standards for fridges and freezers following the Grenfell Tower fire in June. Read more…
Fridge freezer caused Grenfell fire – 23 June 2017
UK: The UK government has ordered an immediate examination of the fridge freezer confirmed today as the source of the Grenfell Tower fire in London earlier this month. Read more…
Fridge safety standards must change – 25 June 2017
COMMENT: The Grenfell Tower fire will undoubtedly have far reaching consequences for the way we live, the way we construct and renovate our buildings and the way we deal with fires in high rise buildings. Read more…
Study pinpoints fridge fire hazards – 5 March 2017
UK: A number of components and flammable materials used in domestic refrigerators are identified in a new study into the reported 300 fridge fires a year in Great Britain. Read more…